WATCH - READ - LISTEN - PLAY & LEARN
Welcome to Mimi's French Classes where even our youngest learners can experience French that is fun and easy! Join us to begin your child's French journey, learning in a fun and natural way with our puppet Mimi.
Why choose Mimi's online course?


Do you want to introduce your 3- 6 year old to French,
and instill in them a life-long love of the language?
Do you have a reluctant French speaker at home?
Do you want to see them learn French easily, without pushing them?
At Mimi's our main focus is making sure that French is not just another chore, but is something that the children enjoy so much that they WANT to do it. No more dragging kids to French classes or to online programs. 
How do we do that? We make learning French easy, varied, active and fun.
We have been successfully doing this for the past 6 years in classes in Dublin, and we are now bringing Mimi's to kids in their very own homes.
Watch the video below to find out all about Mimi's French online learning course for 3-6 year olds.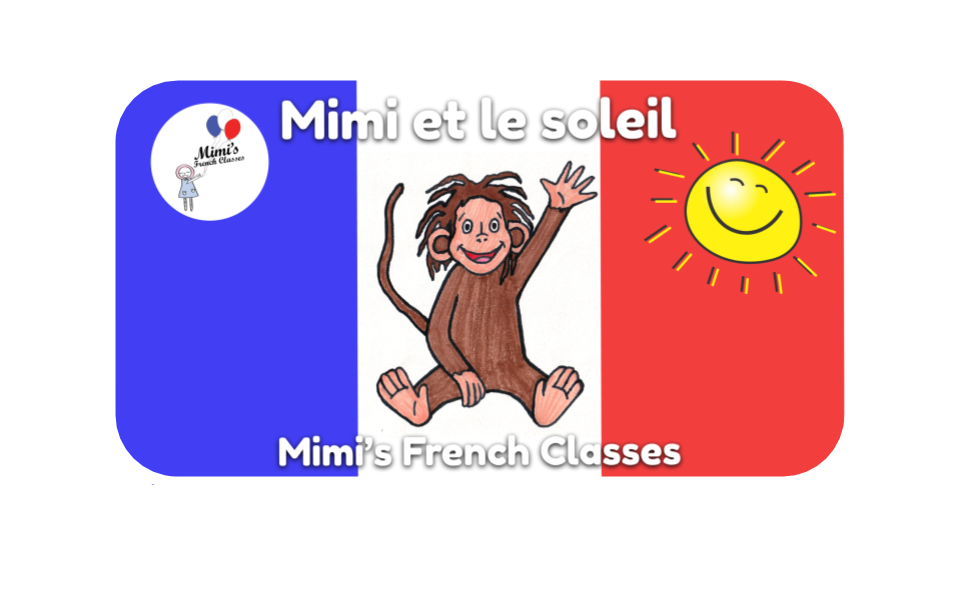 Course: Mimi et le soleil
Get the children excited about French this summer. 
WATCH: 6 videos all about, Mimi, our cheeky monkey, getting ready for a trip to the beach. Through Mimi the children will learn lots of French summer vocabulary and songs. These videos also teach greetings, counting up to 10, some colours and parts of the body. Over the 6 videos children will make steady progress in a gentle and fun way through catchy songs and simple phrases that are easy for young children to grasp. The language is targeted, simple and clear in each video. The target language is repeated and there are subtitles for the main words and phrases and the song lyrics. Each video will build on the vocabulary covered in the previous video which allows for easy progression. 
READ: Read Mimi's e-book Mimi et le soleil with audio. Enjoy reading and listening about Mimi getting ready for her trip to the beach. Did Mimi forget anything? 
LISTEN: Listen to our songs on MPS. 
PLAY & LEARN: There are two activity packs to suit different ability levels with lots of fun activities to keep your little one learning and entertained. 
Included in package: 6 x ten minute teaching videos, an e-book storybook with audio, Mp3s of our songs and an activity pack.
You can also leave a text field blank to have it display nothing.
Who we are
We, Angie Canavan and Hélène Giacometti are the perfect combination for making Mimi's magic happen.
I (Hélène) grew up with French speaking parents, in Ireland, and so I fully understand the reluctance that some bilingual children will feel in speaking French. Mimi's is exactly the safe and fun environment that I would have needed to gain a love and confidence for my family's language.
I (Angie) learnt French fluently from scratch. I know exactly how it feels to be embarking on a new language journey, the pitfalls and the obstacles to overcome. I have a real understanding of how a language should be taught from day one. 
Before founding Mimi's French Classes, we were both working as teachers in schools. Between us we have many years' teaching experience and we are also both specialised in language teaching. We have a real drive to make French accessible and fun for our youngest learners and their families.  
Together we have created a wonderful program, which varies the themes every term so that everyone, no matter their level, is learning. How do we ensure that learning happens for all learners? We have done away with teaching just colours or numbers or one theme in a class. We teach French relevant to children's everyday lives. We make learning easy through simple storybooks, simple french songs and activities.
Together we combine both our strengths to make a class that welcomes families completely new to French or to those who need French encouragement in the home.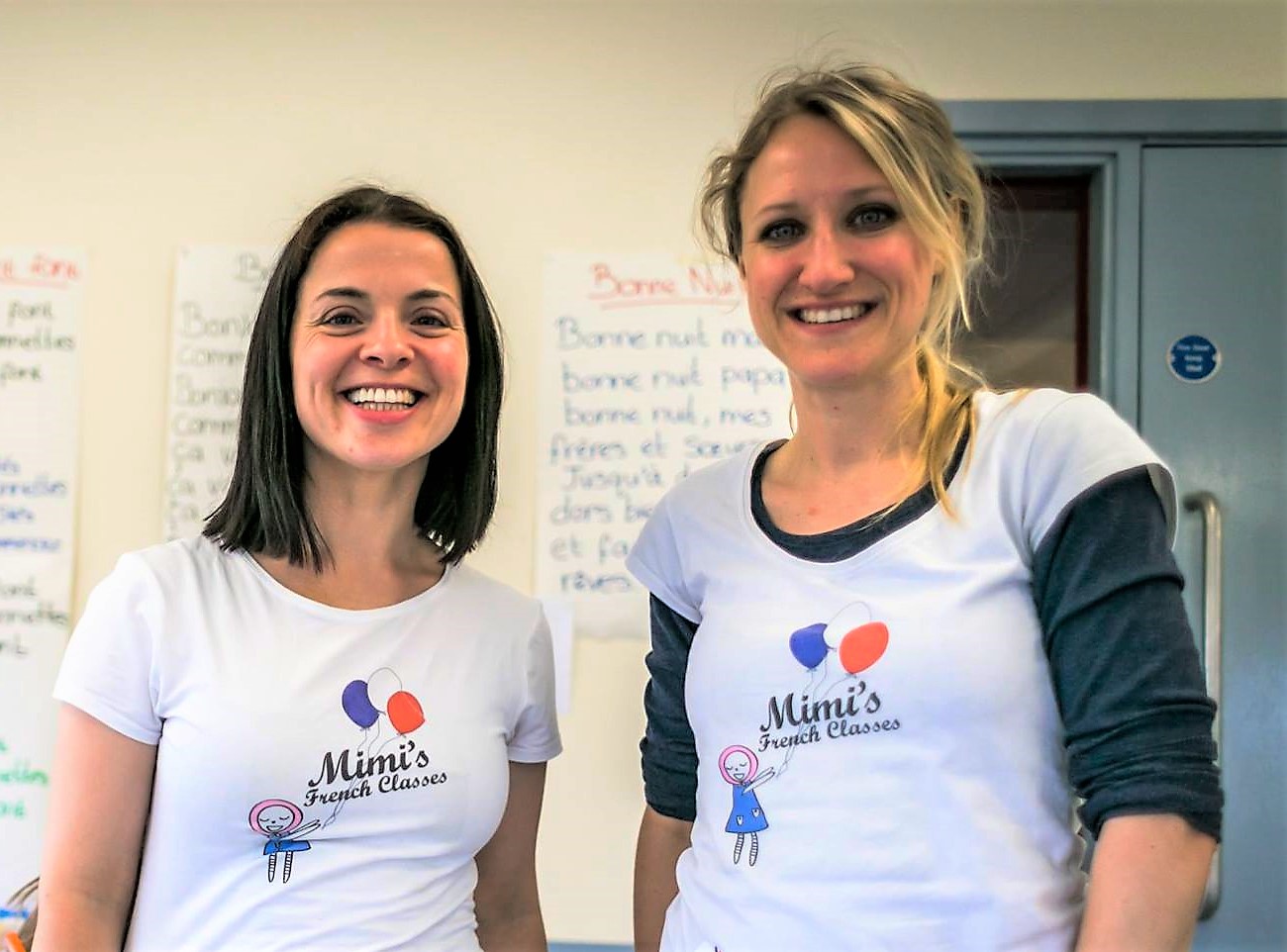 Course Curriculum
Available in days

days after you enroll

Mimi et le soleil 🌞 - course material.
Available in days

days after you enroll

Learning videos 1-6 🎦
FAQ
My child is younger or older than the suggested age group - will the course still be suitable?
Yes, we have put a suggested age group but depending on the child the course could definitely suit a child of 2+ or a child just over 6.
Can I get a paper copy of the book?
Yes! We can post out a copy of the book. The book costs €6 + postage and packaging fees. Please contact us by email with your address to get a book sent to you at [email protected]
Is there a follow on course after this one?
Yes! Mimi se fait mal - Mimi hurts herself is our next course, which will be posted online soon. We will notify all customers when the second course is available to buy.